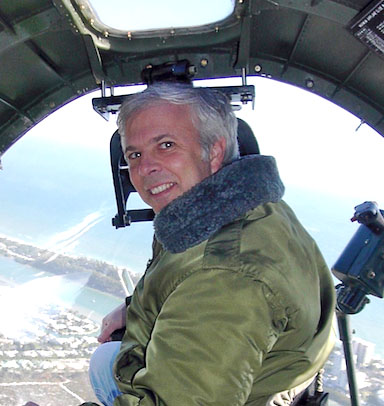 A Few Thoughts…
---
Have you ever viewed a scene, with your own eyes, not a camera, and had a sense that what you were seeing was a fleeting moment in our existence, never to be repeated or viewed in exactly the same way by anyone else
Do you find yourself noticing a small detail in a familiar setting that stands in sharp relief? Some fascinating, secret scene that separates itself from the big picture.
If you think like this, then you and I have a lot in common. I believe that a great photograph is an expression of a fleeting experience. More of a feeling than a "postcard."  These are the images that I try to make.
Some are grand… mountains and vistas. Some are humble… small details and people in their own private moments. All of them leave you a little more positive after viewing them.
A photograph is a static view of an experience. I try to express the unseen. Leaving hints of what's outside the frame or what happened before or after the exposure. And sometimes express simple, unchanging beauty.
Collecting Prints…
---
I'm one of those people who believe that you should acquire an image because it inspires something in you. If you buy a print as an investment, I think there are much better places for your money. When a print goes on your wall, you look at it every day. Whether it's made by a relatively small fish like me or by Ansel Adams, it should make you feel at least a little bit better every time you see it. It doesn't even have to be "beautiful" in the conventional sense. It has to move you in some positive way. 

That's my philosophy in a nutshell and I really hope that my images achieve that goal
Numbered Editions 
It's very simple. I don't do it. I believe that it represents a false value to the buyer that is unlikely to be realized in the market. It also closes the door on re-printing the image with improved future technology and media.

I think that it is applied appropriately to the traditional art world where the plates degrade with each print. In the digital world, once I've finished making the original file the best it can be, perfect prints can be made long after I'm dead. (I just hope my descendants won't mess with the files!)
Certificate of Authenticity
People make a big deal about the CofA. It's not the Magna Carta. Anybody can make one. All it's for is to certify that the artist (me) approves of the final print and provides a brief description of the process. It's a document to connect the print to the artist and one is provided with every print ordered. When I'm famous this might be important, so please hold on to it.
Fine Art Prints 
---
Custom Print Media and Sizes
Please remember that almost any image can be printed on any medium. It would be impossible to quote a price for all images on all possible media. For this reason, I've only provided exact prices for the image/media combinations that I think are the best for that particular image. If you want to see pricing and recommendations for any other combinations, please go to the contact form and let me know what you need. I will get back to you quickly with the information. Thanks.
Image Dimensions and Signature
Sizes quoted are for the paper. The image will be slightly smaller. All of the images offered are cropped according to my judgement as to what will look best. That means that not all of my images are of "standard" ratios. They will be printed as large as possible on the printable area of the paper. All prints 16x20 and larger (except metal) are made to leave a 1/2″ white border on the left, right and top for matting. The bottom will be 2″. This allows for a signature. It also allows the buyer the choice of showing the signature or hiding it under the mat. If an image is of a "non-standard" ratio, the largest dimension possible will be printed on the paper , but the other dimension will be shorter than the paper to accommodate the image. If it's smaller than 16x20 it will be printed borderless if possible, and signed in the lower corner. If it's non standard then there will be white on the sides or bottom in order to preserve the full image.
Panoramic Prints
I consider any image that's more than two and a half time wider than it is high to be a panorama. The prices quoted are for that ratio. If the image is "wider" than normal the image area will be smaller and the price will be lower. Also, prints wider than 40 inches will have to be crated. There's a charge for crating and shipping. If an image is wider than 40 inches PLEASE DON'T ORDER THROUGH THE REGULAR SHOPPING CART. Please contact me via email or the contact form and I'll quote you the exact price and shipping.
Why I Don't Offer Mats and Frames
I would only be able to offer a limited selection of mats and frames. These are very high quality prints that should be framed according to your specific taste. A local framer would be best able to help you select, with the print in front of you, the best frame to suit your tastes and decor.
Fujicolor Crystal Archive Digital Pearl Paper (16x20 and larger)
Fujicolor Crystal Archive Digital Pearl Paper marks a new era in the printing of high quality glossy digital images. Pearl-like crystals give silver halide color prints a specific luster, creating a distinctive pearl-like appearance. PEARL paper contains a very special component: pearly mica crystals. Based on the natural mica, they are covered with a thin layer of metal oxides, for example, titanium dioxide. Through an interplay of transparency, refraction, coating and multiple reflections, one can discern silver-white and metallic reflection effects. These lend pictures an intense warmth and depth; they become a true sensation for the eye.
Kodak ENDURA Paper
Endura has a deep, vivid appearance that creates images with exceptional visual interest and depth. In addition to delivering rich, vibrant colors and flattering flesh tones, this paper offers century-plus image stability.
MetalPrints – Beautiful Prints on Aluminum
MetalPrints™ represent a new art medium for preserving photos by infusing dyes directly into specially coated aluminum sheets. Because the image is infused into the surface and not on it, images will take on an almost magical luminescence. Metal Prints are available in 4 different surfaces: High Gloss, Satin, and Sheer with a Glossy or Matte finish. Colors are vibrant and the luminescence is breathtaking. Detail and resolution are unsurpassed. MetalPrints are delivered unmatted, with hardware that brings them out slightly from the wall and are ready to hang.
Print Sizes
The sizes quoted are the dimensions of the final matte. The dimensions of the visual opening will allow for about 1/8 inch of white paper to show around the edges of the image. These dimensions will vary to accommodate the aspect ratios of the individual images.
Modifications
Print options available for each image are my recommendations. If an image is not offered in your preferred medium, size, or any other aspect, please contact me and I can arrange for a special printing.
Artist's Approval
All prints are done by a printing lab with extensive experience in museum and gallery fine art printing. In all cases, I see and approve every print before it's shipped to the customer.  
Resume/Credits
In 2012, I officially retired from twenty-five years as a commercial photographer and creative director to concentrate on fine art photography. That's not to say that I haven't been a fine art photographer all along. Now I can do it exclusively. Some of my landscape photography has been shot as I traveled the world beginning in my early twenties. While I don't yet have an impressive list of galleries and shows, my commercial work has appeared in national campaigns and editorial. That said, I welcome the opportunity to expand my presence in the fine art community
Selected Publications:
National Geographic Guide to Panama
Fodor's Guide to the Cayman Islands
Scientific American
Forbes
Architectural Digest
Encyclopedia Britannica Online
Rand McNally Classroom
Philadelphia Magazine
Cayman Islands Profile
Green Solutions Magazine
Selling Destinations: Geography for the Travel Professional by Marc Mancini
Introductory and Intermediate Algebra: An Applied Approach by Richard N. Aufmann
Exploring Wild South Florida by Susan D. Jewell
National Parks Conservation Association-South Florida
Florida Sun Magazine
Commonwealth Parliamentary Association of the Cayman Islands
NPCA Climate Report
---
Shows and Awards:
Off the Wall Gallery, Philadelphia – juried – all three pieces sold
From the Heart Exhibit, Port St. Lucie, FL – juried – "Desert Plants and Approaching Storm" – Excellence award – December, 2013
From the Heart Exhibit, Port St. Lucie, FL – juried – "Florence Bridge" – December, 2013
From the Heart Exhibit, Port St. Lucie, FL – juried – "California Fog" – December, 2013
From the Heart Exhibit, Port St. Lucie, FL – juried – "Lower Yosemite Falls" – December, 2013
Martin County Council of the Arts – First Friday – juried
Light, Space and Time Gallery (International) – "Lower Yosemite Falls" Special Merit Award – January, 2014
Light, Space and Time Gallery (International) – "Jazz Band" Special Merit Award – January, 2014
Is That Your Best Shot? – Landscapes – "Desert Plants and Approaching Storm" Finalist – February 2014
Jonathan Dickinson State Park Annual Photography Show – juried, "Loxahatchee Headwaters" – First Place, (Photos of Dickinson State Park) – May, 2014
Jonathan Dickinson State Park Annual Photography Show, juried – "Lower Yosemite Falls" – First Place, (Landscapes) – May, 2014
Jonathan Dickinson State Park Annual Photography Show, juried – "Windswept Tree" – Second Place, (Landscapes) – May, 2014
Jonathan Dickinson State Park Annual Photography Show, juried – "Marine Fog" – May, 2014
PhotoPlace Gallery-Online Annex, In Praise of Trees exhibit – "Windswept Tree" – June 2014
Black & White Spider Awards – Sports category, Nominee – "The Corner" – 201
From the Heart Exhibit, Port St. Lucie, FL – juried – "Windswept Tree" – Honorable Mention – December, 2015
Landscape exhibit, Yakinthou Gallery, Athens, Greece – juried – "Bedouin and his Camels" – October, 2015
HDTV – Images used to decorate home – June, 2016
"Monochrome" exhibit, Blank Wall Gallery, Athens, Greece – juried – "The Corner" – April, 2017
"Travel" exhibit, Blank Wall Gallery, Athens, Greece – juried – "Man and Pigeons in San Marco" – September, 2017
---
Testimonials
Raymond Gehman, National Geographic
Comments for "Lower Yosemite Falls"
"A classic image reminiscent of Ansel Adams' work in Yosemite Valley. For that reason it has great nostalgic value for me. Plus the textures of the rock are incredible. The image captures the many surfaces of the granite.
Comments for "Windswept Tree"
"A classic image and technically its an excellent fine art print. The tonal range is exquisite. The details are sharp and well-defined which gives it all sorts of shades and textures. Its just a darn cool tree! And I love trees!"
Comments for "Loxahatchee"
"Wonderful panoramic format. The composition draws the viewers eye into the scene. I think the print on aluminum has lots of impact."
Dwight Baum, Pasadena, CA
"We are currently up here at Lake Tahoe where we have a place. I saw your Tahoe shots especially the one of Emerald Bay which is one of our favorite spots to hang out. It is amazing how black and white captures a magnificence and almost religious quality that color misses. Ansel had it right!
I do not know if you remember but I purchased two of your aviation works – The Stagger Wing and the DC-3 on the metallic media. I hung them next to a large open staircase. It is absolutely amazing how the images change as you ascend/descend the steps and move closer and farther away. The detail is amazing – like you said the DC-3 is a formation of rivets and this siting turned out perfect for your work.
With your blog and site I have come to realize just how diverse your work is and I love your experimentation with the art. The water coloring is intriguing to say the least. I especially enjoyed you comments and philosophy. It is this experimenting that keeps us young and life interesting.
Thanks again for making your work accessible and affordable to everyone."